Surface World Live 2018 will be opening its doors on Wednesday 19th and Thursday 20th September 2018 at 9.00am. The exhibition is the UK's only event dedicated to the surface treatment, product finishing and coatings industry. It provides a major showcase for the very latest technology and developments in this important and expanding area.
How can you beat The Brexit Effect and retain your competitive edge? By visiting Surface World Live!

Many UK Companies who would normally be sourcing equipment and supplies throughout Europe are already finding that with the weak £ to € ratio they may get much better value here in the UK.

With trading terms between the EU and the UK currently unknown it may make better business sense to build stronger business links with UK based suppliers, many of which are already putting together new business strategies and prices to gain your valuable business, or now might be the time to consider changing to a new EU based supplier that have considered all outcomes post Brexit and looked at what they can offer to ensure better terms that will allow continued trade at competitve rates after the UK leaves the EU.

Whichever way you are considering taking your business needs a visit to Surface World Live 2018 is the perfect sounding platform to ask leading experts for advice and solutions to your surface finishing questions. If you are looking to streamline your supply chain to your customers, and also ensure you can offer competitive products, services and prices, visiting Surface World Live 2018 may also save you money as there will be plenty of exclusive offers and discounts only available to visitors at the show. With over 100 exhibitors, and over 30 exhibiting for the first time, covering every aspect of the Surface Finishing industry all under one roof you are sure to find what you are looking for.
Show Features:

At the show you can also gain valuable knowledge by attending any of the seminars in the two live theatres.In Live Theatre 1 Stuart Alldis from Creative Digital Agency (CDA) will be on hand throughout the show to help you find out how to ustilise your online presence to gain more customers and increase productivity and awareness of your business. He will be holding informative seminars and a series of work shops during the two day show.

Live Theatre 2 sees the return of The Surface Engineering Association (SEA) with a packed series of informative seminars for everyone in the surface finishing industry. The SEA will also be present during the two days on stand KC8 within the Knowledge Centre.

The British Surface Treatment Suppliers Association (BSTSA) will be returning this year after a successful first show in 2017. Within this area you can speak to representitives of the BSTSA and find out how they can help support your business and meet a selection of companies from within their membership

NB.  Surface World Live 2018 is sponsored by Surface World magazine and supported by all the major industry organisations including: The SEA, BSTSA, The IMF, Correx, The BCF, RAPRA, Qualicoat UK & Ireland, The Galvanizers Association, and Corrodere. You can meet representatives from each organisation within the Knowledge Centre at Surface World Live 2018.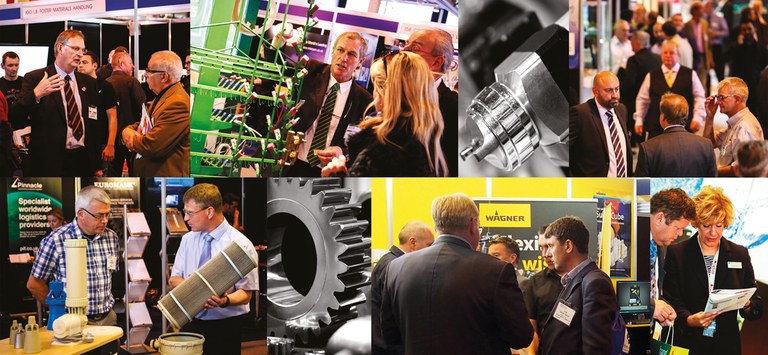 Registration for the show is now open. Please CLICK HERE to register for your free entry.
If you would like to exhibit at Surface World Live 2018, please call Nigel Bean on 01442 826826 to ask about
stand availability. Only a few stands are left so call today to secure your space.
Surface World Live 2018 is supported by: